In Memory
Frank Abel - Class Of 1961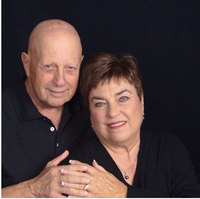 Our Classmate Frank Abel passed away on November 16, 2016 just outside Phoenix Arizona. We have not been able to find a formal obituary but this is what we know. Frank was diagnosed with pancreatic cancer this past September. It was not the kind of news any of us wants to hear but he was able to get his affairs in our and say his goodbyes.
I was able to find a video tribute made as a memorial to Frank. It can be found at:
If someone finds the formal obituary please forward to Walt. Thanks.