In Memory
Jim Weston - Class Of 1961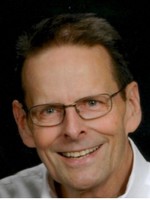 James Edward Weston, age 73, of Henderson, NV passed away on July 29, 2016. He was born in Rocky River, OH to Sigmund and Irene Weston. He attended high school there, where he belonged to the National Honor Society and was captain of the football team. He earned in 1965 an undergraduate degree in Civil Engineering from the U.S. Naval Academy, where he continued to play football, and he completed graduate studies at the University of Michigan. He went on to serve for over 23 years as public works officer in the Navy, including terms in Japan, Vietnam and Indian Ocean. He retired as Captain and in 1988 relocated with his family from Annapolis to Henderson.
James was very fond of the outdoors and especially enjoyed camping and fishing with his family. He loved sports and was greatly involved in the athletic activities of his children. He was an excellent cook and will be remembered for his seafood feasts. His greatest passion was spending time with his children and grandchildren.
He is survived by his six children Jason, Brandon, Jamie, Molly, Joshua, Caleb; brother Tom Weston; and three grandchildren Gina, Kira and Calvin.
Funeral Services will be held on Friday, August 12, 2016 at 12:00 noon at the Southern Nevada Veterans Memorial Cemetery 1900 Veterans Memorial Dr. Boulder City, NV 89005. Family and friends can sign an online memorial guestbook at www.bouldercityfamilymortuary.com